CHY Autoworld Sdn Bhd
38, Jalan 9,
Connaught Avenue,
Taman Bukit Cheras,
56000 Cheras,
Kuala Lumpur, Malaysia.
+603-91080313
+603-91080131
LAMBORGHINI URUS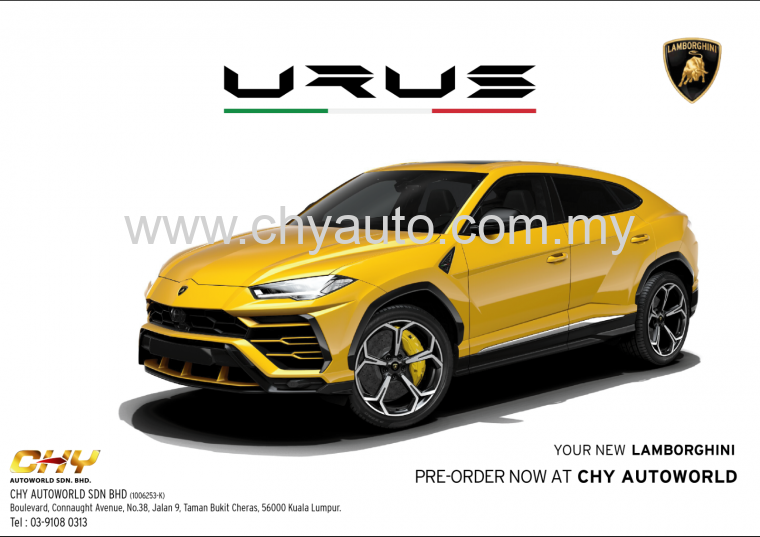 Lamborghini Urus integrates a V8 bi-turbo engine with a maximum power output of 478 kW / 650 HP, the best weight-to-power ratio on the SUV market. For this reason, Urus' performance level is unrivalled. The 8-gear automatic transmission, together with the permanent 4-wheel drive system with active torque vectoring, enable the driver to perform exceptionally on every occasion and in every situation. Urus can be enjoyed whether in the city, on the racetrack, on a snowy mountain, on gravel country roads or in the desert. The torque is directed mainly to the rear axle, so that the general dynamic behavior is sport-oriented.
FASTEST SUV IN THE WORLD!

PRE-ORDER NOW WITH CHY AUTO!!!